Before selling or giving away your BlackBerry, you should reset it to its factory-fresh state. This tutorial will show how to remove your personal information from your BlackBerry device in OS X. Wipe it clean.
Here is how to do it with OS X and the BlackBerry Desktop Manager.
This will blitz your device and you will lose all the info on your phone.
1. Connect your device and open the BlackBerry Desktop Manager
2. Click the
Device
menu
3. Select
Clear Data…
4. Select
All Data
and select if you want to backup or not
5. Press
Clear
button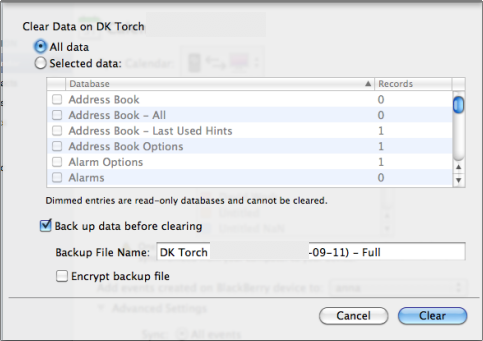 6. Confirm when asked again.
7. Wait as your device is cleared.